"I love the Office Run Club. It allows us to get to know each other under different circumstances- we discovered we have something more in common besides the fact we work for one company!"
Aleksandra, Prologis Run Club Member
"3.49 to 2.58 under your training! Stick that on the website"
Simon, Capital and Counties, London
"Working with Shaun was a real eye opener. He drastically improved my technique, allowing me to run lighter and totally injury free. His training schedule helped me run much faster, which resulted in improving my Half Marathon personal best by 10 minutes, and my Marathon personal best by 13 minutes!"
Sjoerd, Lansdowne Partners, London
"Shaun's help and pearls of wisdom have worked wonders for me. Shaun gave me lots of good pointers on my running technique and put together a fun and varied training plan that has seen me through four marathons in the space of a year!"
Jan, Securis Investment Partners, London
"Shaun developed a comprehensive fourth-month training plan for me. The plan made running fun and varied- I was constantly trying new exercises, which kept me motivated. Shaun was also on hand to give me additional advice when I needed it, including on nutrition and injuries. I couldn't have prepared for the Marathon without him!"
"The club is going really well and we have a group of dedicated runners each week. They love Joel he is a great coach"
Sunita, Reynolds Porter Chamberlain, London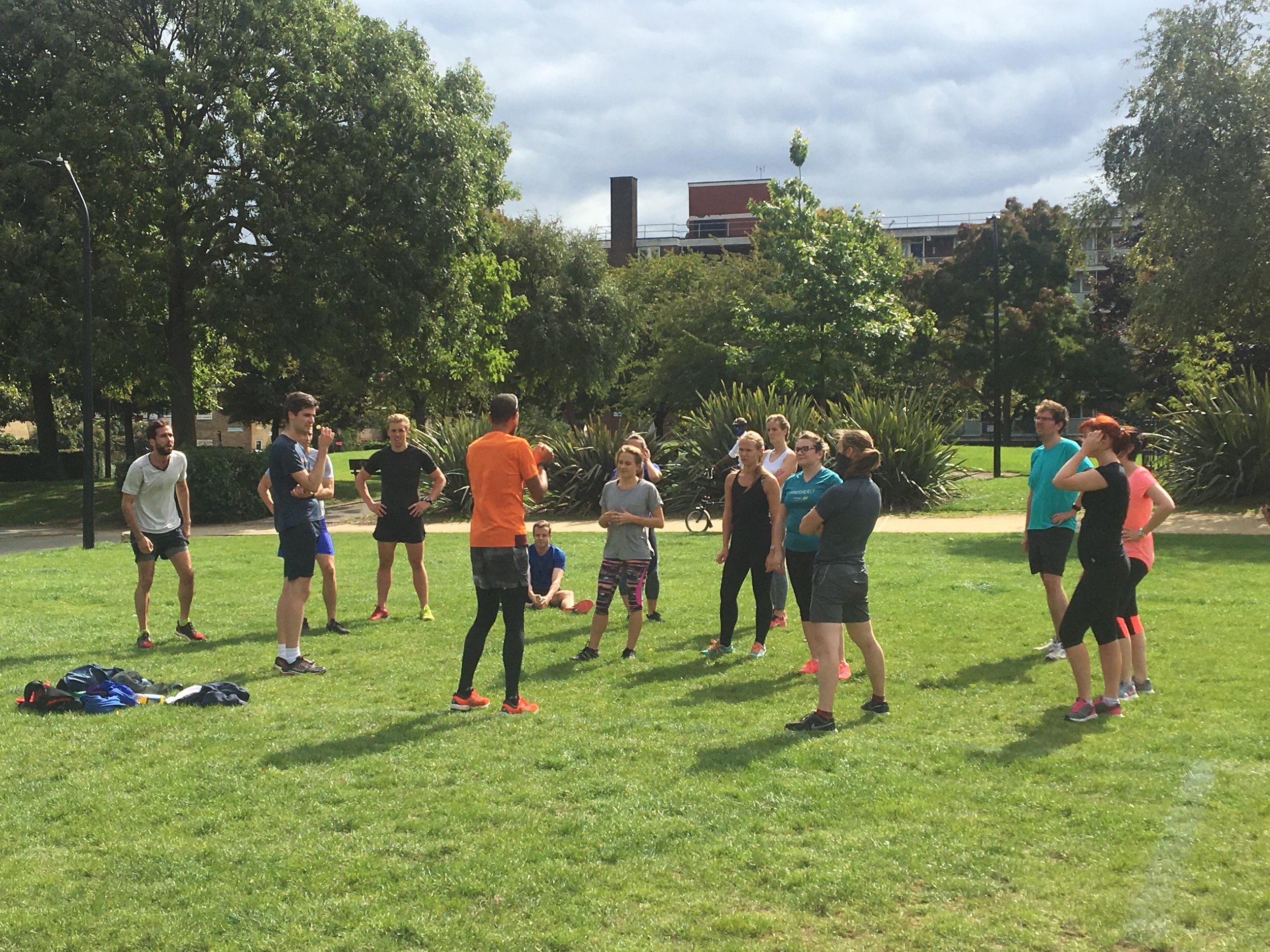 "The guys love it. It's been great to see the data mirroring the anecdotal evidence- we all agree- Run Club makes a difference to our wellbeing"
Blake, HIM Run Club Captain
" I am finding online coaching a huge motivator and it fits a busy life really well compared with having to turn up for pre-arranged coaching sessions"
Caroline, MadScience, Manchester

I was part of the Shelter London Marathon team that you coached this year and I wanted to say THANK YOU!
I managed to run 3.58.43, and that really was only possible because of the clear advice you gave us on the importance of knowing our different gears, and the importance of training at different paces.
Thank you again for working with us, it was great fun.
Jonathan, Shelter Charity Running Team
"I ran 4.36 at my first Marathon, but through Shaun's coaching I knocked off over an hour (3.29) coming in the top 30 females. The coaching has also made a huge difference to my enjoyment of running."
The team absolutely love the sessions - Adele is brilliant!
Josie, FleishmanHillard Fishburn, London
Thank again for you your expertise, it made a phenomenal difference.